Okay, so today I scanned in some drawings and uploaded them to my photobucket account. Which means I can share them here.
Consider yourselves lucky I feel like sharing.
By the way, you can click the pictures for a larger view, in case you wish to enjoy them at a larger size.
Let's start off with Dorothy from the Wizard of Oz series of books. Well, Dorothy as I imagine her at 18-ish, as I haven't figured out how to draw children yet.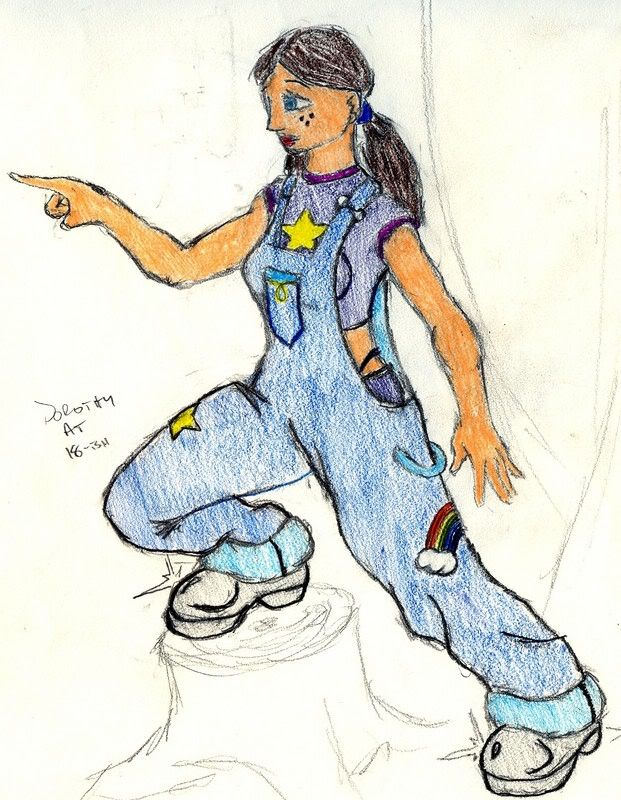 Then we'll move on to my version of the Scarecrow. I just love the idea of his mouth being a tear in the bag that makes up his head. I know the book says his mouth is painted on, but consider it artistic license.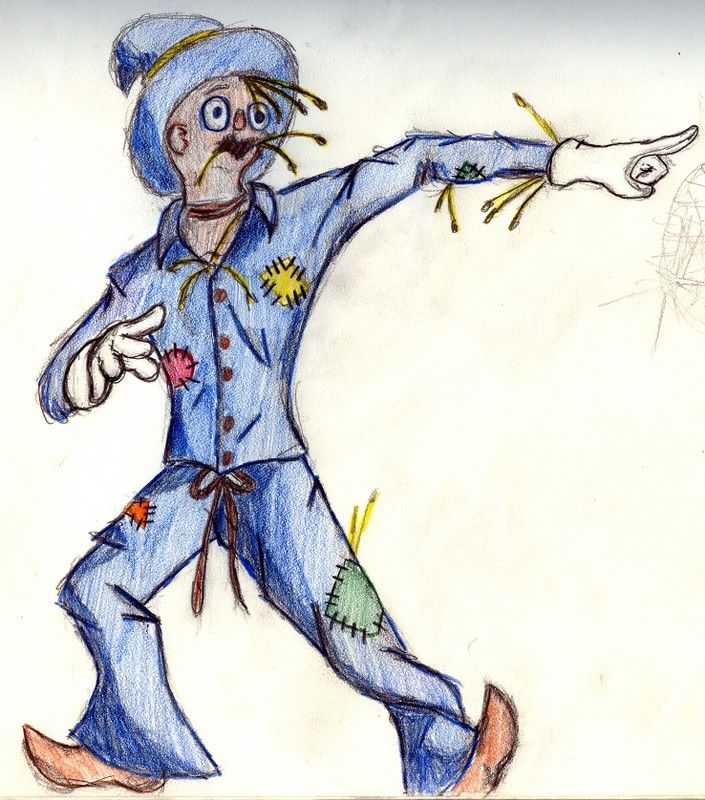 Moving on to the Tin Woodman. When I colored him, I decided that his hat didn't necessarily have to be made of tin. I think I may like it more if it were the same color as the rest of his body, but I still like it.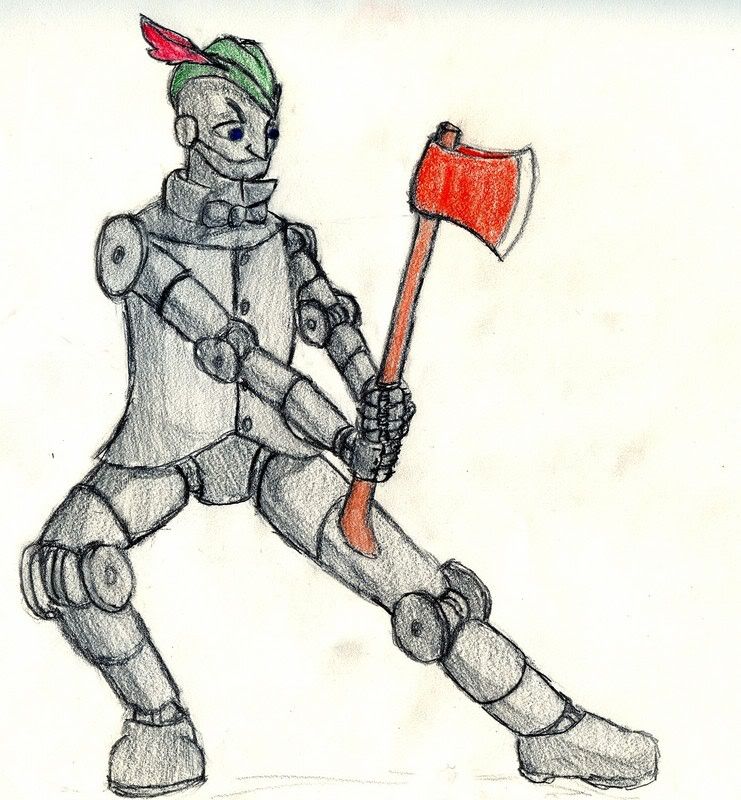 Now let's look at the Cowardly Lion. This drawing draws(heh) more from the movie version than the book, but that's because I didn't have any photo reference of lions when I drew this. Oh well. Maybe next time.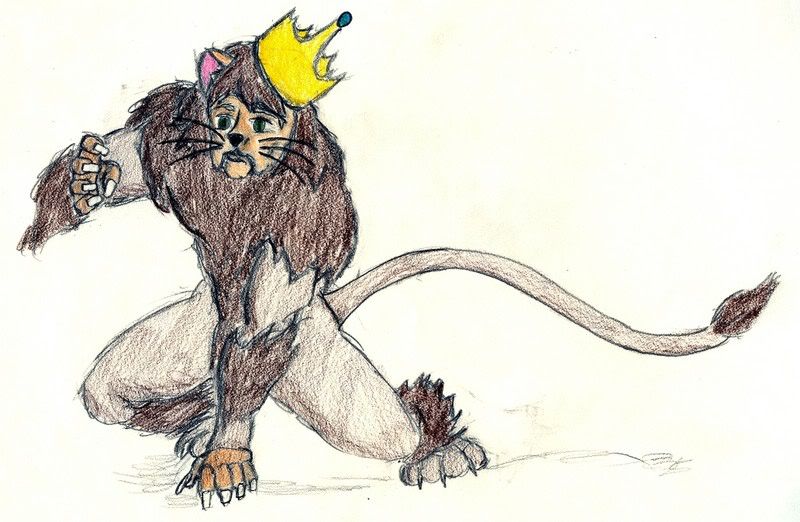 Mostly unrelated, here is my drawing of the Frog Prince. Of course, later on in the Oz books, he introduces a character that is a human-sized frog. But I didn't remember that until tonight, so there's really no relation here. I just made up the relation. I can do that. I'm the artist.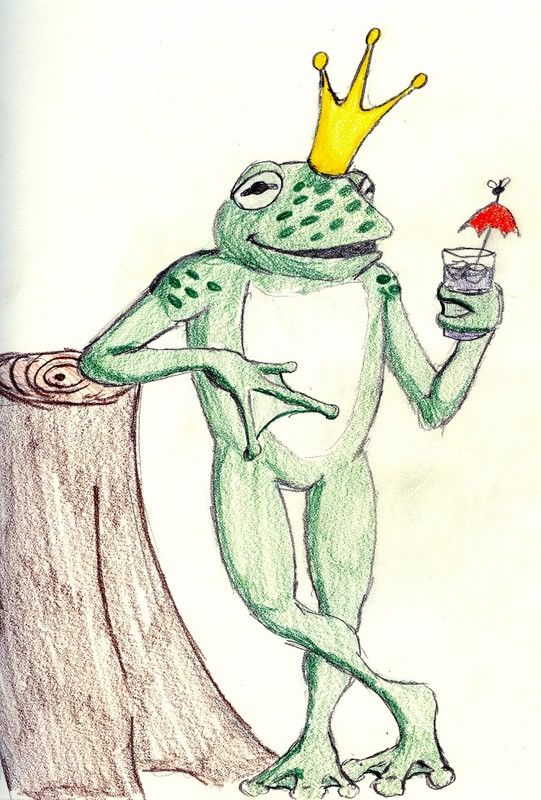 I hope you enjoyed the art(?) viewing.