After the week I just had, I was really looking forward to Saturday.

So far, it's met all of my expectations.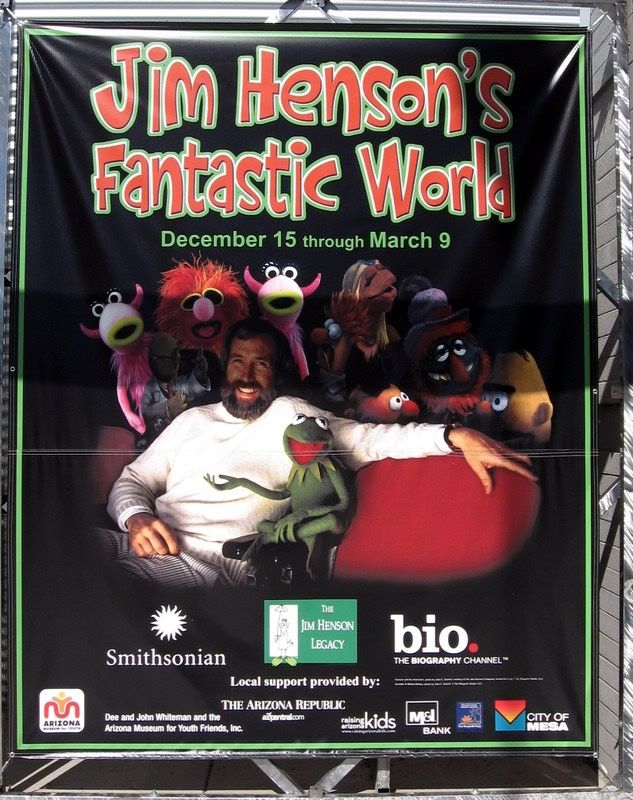 Today I went and saw the Jim Henson exhibit at the Arizona Youth Museum. It was an amazing exhibit. Pretty small, but amazing. I was a little disappointed that I wasn't allowed to take pictures, but oh well. I guess I really can't have everything. They had several Muppets on display. I got to see Rowlf the Dog, The Mahna Mahna and the Two Snowths, and Bert and Ernie up close and personal. Pretty amazing, really.

They also had a couple items from "the Dark Crystal" on display. Some of the Skeksis' dishes, and Kira's dress.

Honestly, walking through the exhibit, I was at the point of tears several times. Jim Henson was that amazing. I want to go see the exhibit one more time before it leaves in March. And now I'm left with a desire to pick up anything I can about Jim Henson. Luckily the third season of the Muppet Show comes out on DVD fairly soon. And all three seasons of Fraggle Rock are out. I should pick those up some time.

Oh yeah, and I've decided to try having a full beard. What do you think?